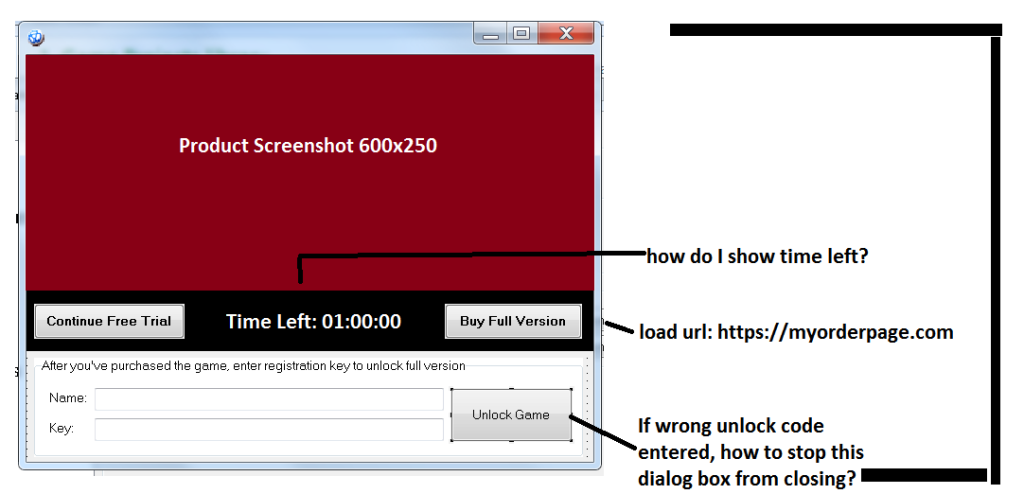 Hi, I'm trying to build a nag screen that appears when the player opens a trail-version of a game. I'm not sure how to do a few things.
-I would like to have a button that links to the order page for the game (a url). I want this link to look like the other buttons on the form.
-When I click the Unlock Game button, if the wrong code is entered the nag screen closes. I want to make sure the nag screen stays open if the wrong code is entered.
-How do I show the amount of time left before the trial ends?
-How do I hide "Continue Free Trial" button after there is no time left?
Thanks for your help ahead of time!